How Blockchain Can Help in the Refugee Crisis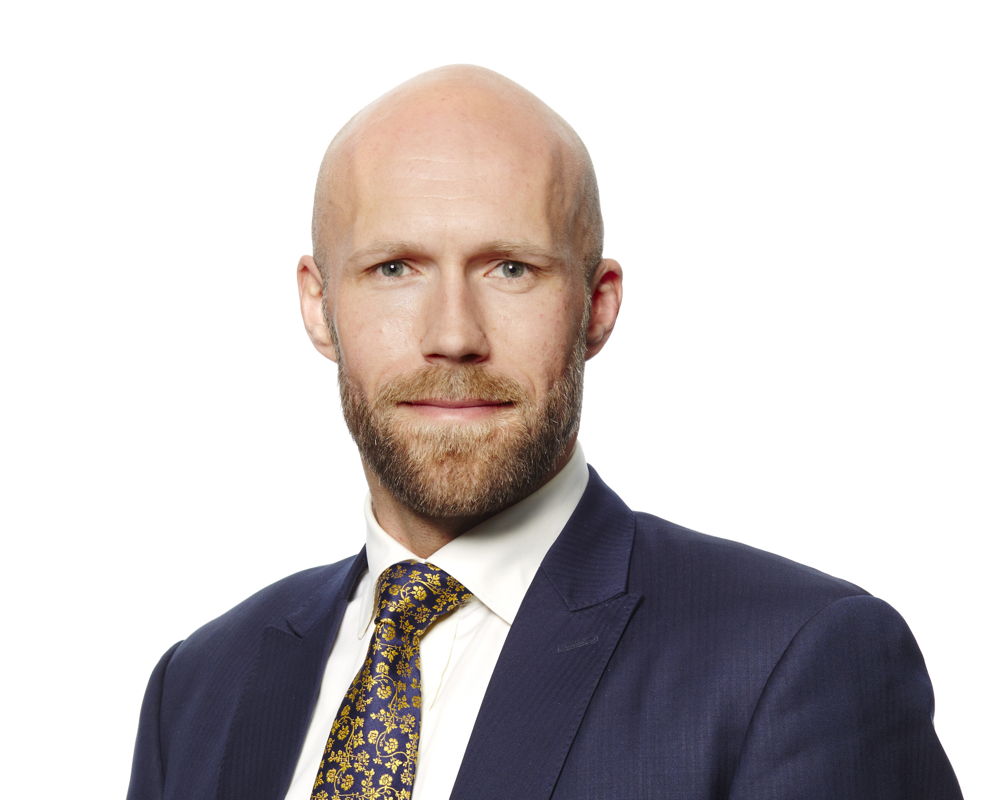 Frederik Gregaard
Chief Executive Officer
The refugee crisis is one of the biggest humanitarian issues of our time – and our ability to act is being complicated by a lack of reliable identification, limited charity funding mechanisms, and infrastructure that fails to embrace new technologies in a timely manner.
According to the World Bank, about 850 million people around the world remain without an official ID. We know this disproportionately affects our most vulnerable groups in society, such as refugees. Reports show that 70% of Syrian refugees did not have their national ID card when entering host countries, thereby making it more difficult to acquire residency documents.
Without access to these documents, refugees face additional and insurmountable challenges in obtaining vital social services, legal protection, and economic opportunities. In many cases, undocumented refugees are left not only invisible and voiceless, but also powerless in their host communities, unable to prove their existence or access their most basic human rights.
A recent report by the Refugee Council shows that the UK is sending hundreds of child refugees to adult detention centers because of the authorities' inability to verify their age. A lack of proper documentation has driven decision-makers to less reliable methods such as dental age assessment.
In Switzerland, the government recently closed a consultation to determine which types of digital data the border police can verify on the asylum seeker's smartphones in the absence of other ways to establish the individuals' nationality or journey itinerary. The 24,511 asylum applications received in 2022 represented a 64.2% increase on those received in 2021, meaning this proposed update to immigration law could prove vital also in processing ever-greater numbers of people seeking refuge. And considering that, like Switzerland, during 2022 EU member states saw a dramatic increase of around 50% in applications compared to the previous year, the need becomes even more acutely apparent.
How blockchain helps
Blockchain-based solutions can help to tackle this global ID crisis, as well as many other issues refugees face. Blockchain offers an immutable, decentralized, and transparent ledger that can securely store and corroborate data. Whether applied to digital ID or to the streamlining of funding operations, it allows for the creation of permanent and universally verifiable records, even when physical documentation has been lost.
Not just that, but with a secure digital identity in place, refugees can easily access essential services, such as healthcare, education, and financial services. Moreover, a universally recognized digital identity can facilitate the legal and bureaucratic processes involved in seeking asylum and resettlement. This groundbreaking approach would empower refugees to quickly become active participants in their host communities, allowing them to rebuild their lives with dignity and resilience.
Thailand and India show the way
The project led by the International Rescue Committee and iRespond, developing digital ID for forcibly displaced people in Thai refugee camps, highlights the potential of the technology. Inadequate food rations and limited long-term prospects has led to a desire for refugees, half of whom were born in the camps, to leave. Not only are half of them stateless and without any ID, but many have chronic illness with no means to access medical records once they depart the camps. The pilot project aims to improve refugee medical care, provide portability of credentials, and help secure employment for 35,000 forcibly displaced people.
In India, the Million Meals project, which serves food to children from low-income households, has begun using blockchain technology to streamline and increase the accuracy of information received from children and schools. The initiative has "not only enhanced efficiency while giving a boost to operations, but ensured that quality standards are met while increasing the number of meals served."
Blockchain help for charitable organizations
Humanitarian uses of blockchain have been growing in prevalence and diversity, showing not just the versatility of the technology but also its advantages. In fact, blockchain innovation has been particularly successful at equipping humanitarian charities with an extra degree of consistency and certainty.
The inability of charitable institutions to plan long-term has become an inescapable challenge, intensified by the limitations of traditional funding patterns. Switzerland for UNHCR's recently launched project in partnership with the Cardano Foundation, enables donors to delegate to a stake pool that automatically allocates any potential reward to supporting Switzerland for UNHCR's mission. Instead of traditional forms of crypto-philanthropy where donors make direct crypto donations to a charity, this gives donors the chance to help on a continuous basis while still maintaining their original delegated stake.
From funding streams to digital ID, one thing is clear: blockchain has the potential to be a great leveler, providing innovative ways of solving some of the administrative problems that make seeking refuge even harder. With the technology and use cases now at a stage where they have the capacity to substantially facilitate daily operations, the widespread adoption of humanitarian blockchain solutions must become one of the industry's key priorities. Continued industry innovation, coupled with policymaker attention, could just be the right catalyst for this transformation.
Read the German edition on BTC-ECHO.