2021: A year of incredible growth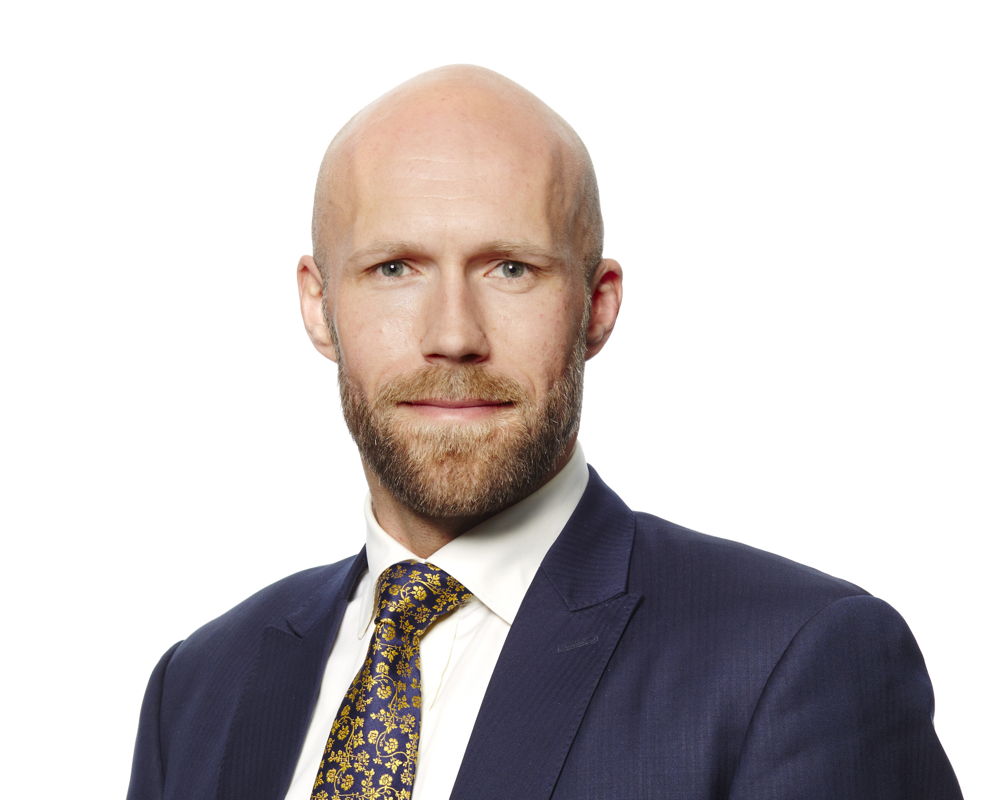 Frederik Gregaard
Chief Executive Officer
The first three phases of the Cardano roadmap, Byron, Shelley, and Goguen are now mostly deployed, enabling diverse ecosystem participation and network growth. The major developments have included the full decentralization of block production and the full scope of applications including data storage, asset creation, and smart contract capabilities on Cardano. The year to come will see us move firstly into Basho and then into Voltaire. Basho's focus will be on scaling the network to billions of enterprise grade transactions, while Voltaire will focus on growing governance on-chain. 
But before we look any further, let's look back on our achievements and progress in 2021, a year of sustained growth, technical innovation, community expansion, and partnerships. 
Reaching new milestones on the Cardano blockchain
Throughout 2021, the Cardano ecosystem achieved several significant milestones. These milestones helped increase the adoption of the blockchain and consequently expanded our community to record numbers. Two areas in particular marked progress towards adoption and utility on chain:
Addition of Native Tokens - This new feature, which was enabled in March, enables the transacting and creation of multi-assets on Cardano. As a third-generation blockchain, Cardano has the unique design to have a multi-asset ledger. 
Why this matters? - Cardano users can create custom tokens and carry out transactions directly, without the direct need for smart contracts. This offers distinct advantages for developers as there is a unified process for asset creation and management. For example, as the ledger handles all token-related functionality, there is no need to create smart contracts to handle custom tokens, thus removing a layer of added complexity and the potential for manual errors. 
Smart Contract Capability - The Alonzo Hard Fork brought programmability to Cardano in September 2021. It enabled the creation and deployment of Plutus powered smart contracts, which allowed us to get ready to move into our next technical epoch, Basho.
Why this matters? - It is possible now for developers to build decentralized applications (DApps) and decentralized finance (DeFi) use cases on the Cardano blockchain. This has opened the ecosystem up to more opportunities for utility on chain.
These developments have led to rapid on chain growth, for example, we exceeded 23 million transactions in December! Community aggregators of Cardano projects estimate there are now approximately 274 projects in development or actively running on the network. These projects span across a host of different industries, ranging from insurance, payments, lending and borrowing, to wallets, stablecoins, decentralized finance, and decentralized exchanges. 
Additionally, Cardano now has over 2.5 million native assets, with more than 2 million of these being Non-Fungible Tokens (NFTs). 
There are so many other moments of achievement, some of which we've highlighted in the timeline below.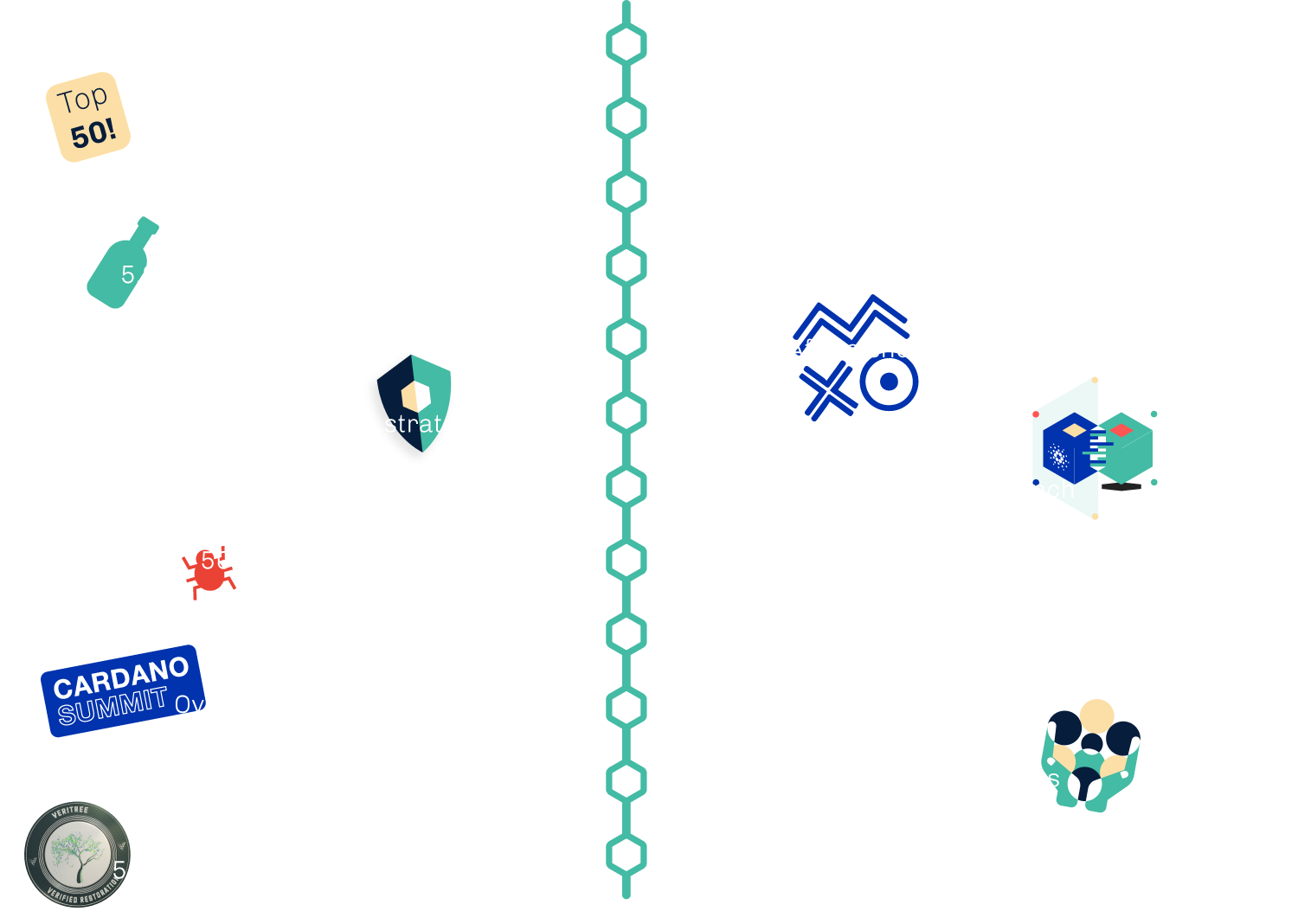 Growing and breaking new ground with our partnerships
We teamed up with organisations that are making a positive social, environmental, or economic impact, plus creating value and utility within the Cardano ecosystem.
Veritree - Led by Climate Neutral Cardano, we partnered with veritree, a global land restoration and tree planting verification company. Leveraging the Cardano blockchain, veritree will provide an immutable, transparent and auditable blockchain-based report of its reforestation efforts.
Rival - We partnered with leading esports-platform Rival to develop agnostic NFT marketplaces, fan rewards, and more for Rival and their partners who include the NFL and the NBA. Rival's partnership with Cardano marks its entry into blockchain and showcases our ability to unlock the unlimited potential in gaming and esports.
UBX - We partnered with UBX, the fintech arm of UnionBank of the Philippines. In line with the partnership, UBX launched its own public stake pool on Cardano as it strives to make blockchain part of its mission critical infrastructure. The acceptance of Cardano as a Financial Operating System continues to de-risk adoption efforts for other financial institutions, enterprises, and individuals in the region.
Save the Children - We partnered with Save the Children, one of the largest international non-profit organizations for children, to explore ways to use Cardano and the ada digital token for the benefit of their humanitarian initiatives in East Africa. Save the Children will install a payment gateway to accept ada donations directly, without intermediaries. We continue to work with their team in Rwanda to identify areas where blockchain technology could advance its missions.
HackerOne - To launch Cardano's first Bug Bounty Program, we partnered with HackerOne, the most prominent hacker powered security partner globally. The joint Bug Bounty program will leverage HackerOne's ethical hackers and diligent procedures to maintain Cardano's position as a stable and secure blockchain.
AID:Tech - We began a collaboration with AID:Tech to provide technical guidance to their  team as they leverage blockchain to develop verifiable credentials for trusted identity management and ownership; enable customers and consumers to quickly process payments and disbursements; and reliably process vast volumes of transactions.
Scantrust - In partnership with Scantrust, a connected goods and products platform that provides digitalization for brand protection, supply chain traceability, and consumer engagement to Fortune 500 enterprises and SMEs, we released a unique supply chain traceability and anti-counterfeit solution.  This is the first third-party company to leverage the transaction metadata feature on Cardano to create a supply chain traceability product. 
Baia's Wine - In the first deployment of Cardano transactional metadata for commercial purposes, we partnered with Baia's Wine, a family-owned vineyard in Western Georgia, to integrate the Cardano-Scantrust supply-chain traceability application. The application will connect metadata on the Cardano blockchain to unique and traceable Scantrust QR codes on Baia's wine bottles destined for international markets. This allows for detailed data visualization built from every touchpoint and interaction along Baia's Wine supply chain journey.
Giving a voice to our community
In September 2021, we held the Cardano Summit, a mix of virtual and community events in New York City, Miami, Wyoming, London, Berlin, and Cape Town, plus over 40 other locations. The Summit brought together over 150,000 people who share a passion and vision for Cardano. 
At the Summit, we launched the First Global Cardano Impact Challenge, inviting our global community to make donations to veritree with our native token, Ada. The donations from this Challenge will be used to plant the world's first #CardanoForest and we're currently at 55% of our total target.  Climate Neutral Cardano, a community of  stakepools committed to 100% renewable energy for their operations, were  instrumental in shaping this engagement. 
As we strive to be the blockchain for good, this challenge is just the beginning.
Facilitating transparency and collaboration through CIPs
Operating since Q2 2020 and facilitated by the Cardano Foundation as a public good service, the CIP (Cardano Improvement Proposal) process is one of the core aspects of the Foundation's support to the community.  CIPs enable community members to participate in the development of the protocol, without having to participate in on-chain governance or voting. 
After one and half years, dozens of regular public meetings, over 30 proposals, over 160 pull requests, 5 editors, we've established one mighty platform that everyone uses. Ranging from IOG pointing its developers to derivation schemes, or community members building their own tools to interact with Cardano. 
There are multiple types of CIP, which we invite you to learn more about here. 
Developer Portal
Our developer portal, which provides tools and resources to support developers with building their projects on the Cardano blockchain, has 63 showcase projects. From beginner to advanced content, the portal provides a place for developers to grow and share their knowledge, which ultimately aids the expansion of the ecosystem.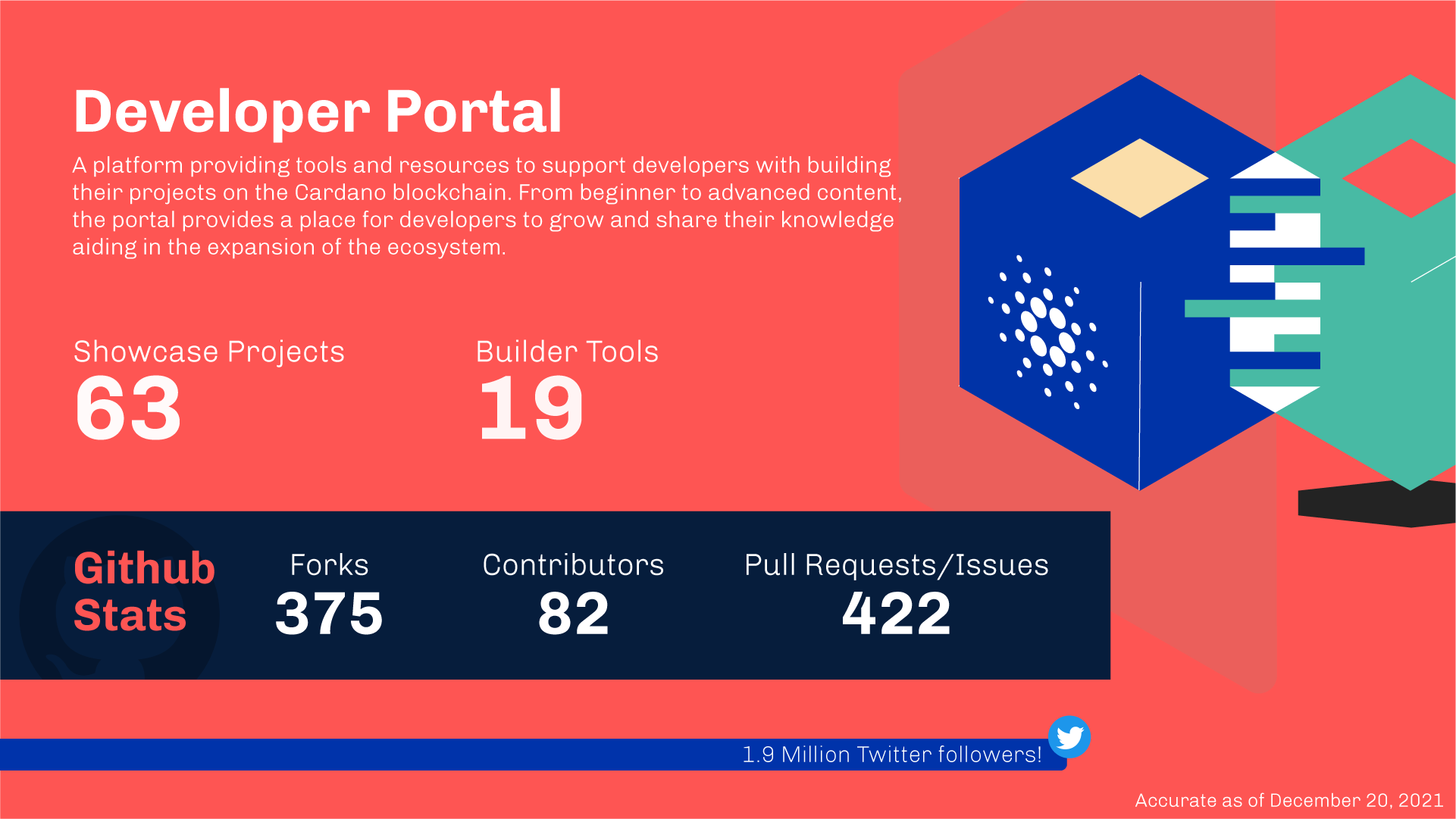 Our Delegation Strategy
​​Back in October, with the successful implementation of Alonzo and smart contract capabilities unlocked, we amended our delegation strategy.  The amendments were made to encourage people to build solutions the community needs, that are open-source, and help the ecosystem thrive.
Through the updated delegation strategy we give clear support to those who create value on Cardano; who build the tools that others can use to build on Cardano; that contribute to projects like the Developer Portal; who create Cardano Improvement Proposals (CIP); and participate in the discussions to define new standards. You can read full details of the methodology here.
Thank You
Finally, we'd like to say a massive thank you to everyone who has played a part in helping us achieve our goals this year. Our community continues to grow and grow, and that is thanks to the commitment of each and every one of you.
This is just a taste of what we've achieved. In the coming months we'll do a deeper dive into all of the topics covered here, plus a lot more. 
Keep an eye out in early January for our next blog, where we'll look to 2022 and outline our priorities and vision for the year ahead.